Currently it is taking 116 days for a property coming onto the market in Rotherham to be sold subject to contract. This amount has been increasingly steadily throughout 2018. With a longer period of time to sell, a number of landlords who are considering selling some of their portfolio have been asking our advice to find out what difference the type of property makes to saleability. We've put together this article to highlight the latest statistics.
We've compared different types of property (ie. detached, semi-detached, terraced, apartment) as well as the number of bedrooms.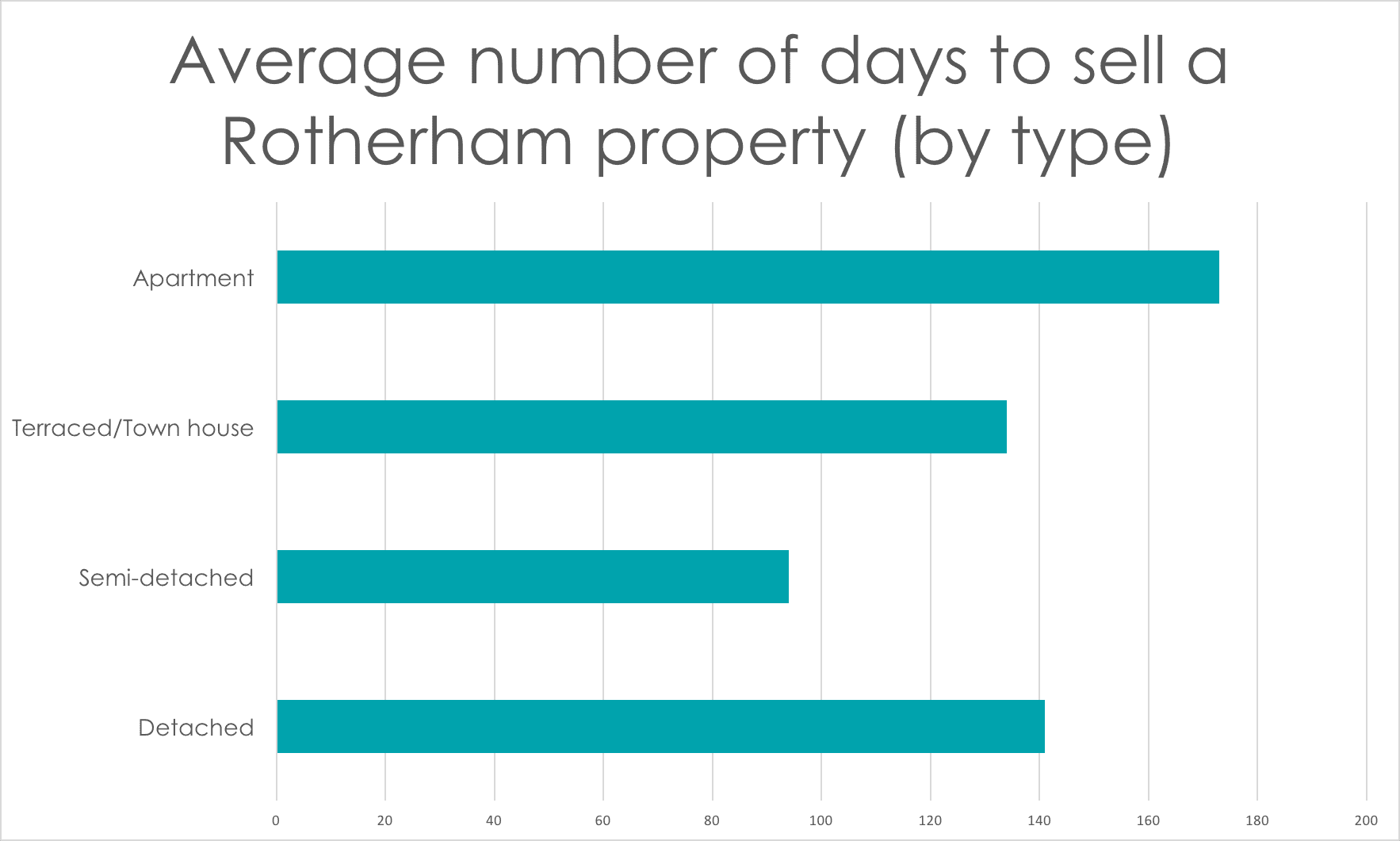 The clear winner here is the semi-detached variety of property in our area, which are taking 94 days on average to sell – less than the 116 day current average. At the opposite side of the scale, apartments (which many landlords own) are taking an average of 173 days.
Next we looked at what the number of bedrooms does to saleability in our area: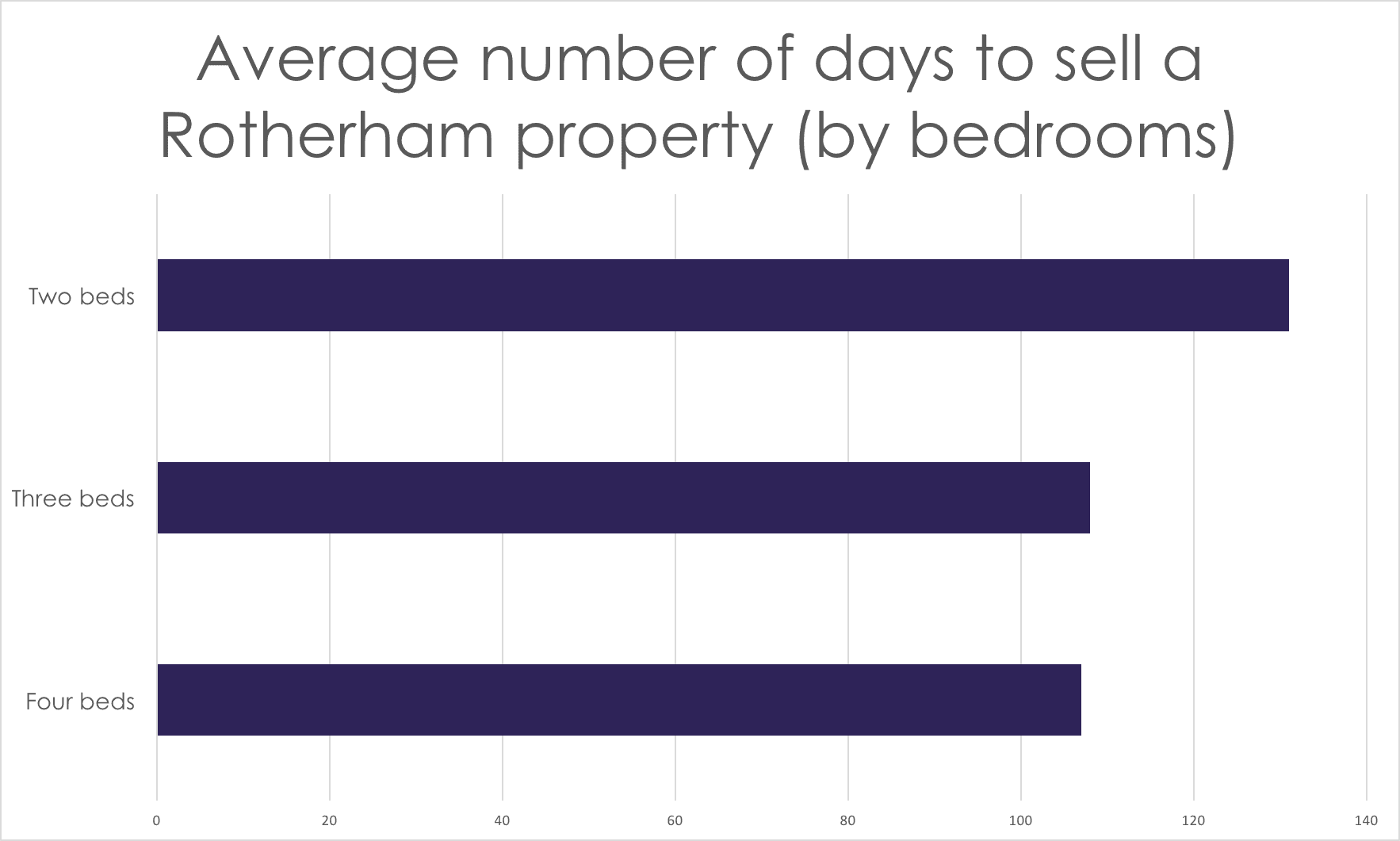 It is clear to see that two bed properties are taking the longest time to sell, whereas there's not much difference between three bedroom and four bedroom properties (both take a lot less time than the current overall average).
So, what does this mean for buy-to-let landlords in Rotherham?
There is no doubt that there is a profusion of properties on the market in Rotherham compared to 18 months ago… it's not just because more houses are coming on to the market, it's because they are also taking a little longer to sell. At the moment we have a buyer's market rather than the seller's market meaning that it can be tougher to sell your property, particularly if you want to do so fast!
If you are not looking to sell a property in the short term future then there's nothing to worry about.
If you are looking to sell up your portfolio, it's worth inspecting the above data and planning accordingly. You may need to factor in a longer time frame when it comes to selling your properties.
A final bit of advice for those looking to stay in the buy-to-let market for a long time: in the run up to 2019 take a look at the properties that are currently sticking… you may find some bargains there with a high potential yield.
As usual, if you need any help with buying or selling and getting involved in the Rotherham buy-to-let market, please get in touch! Furthermore, our sister company Fenton Board can provide their expert advice and assistance when it comes to selling properties in South Yorkshire. Get in touch with us to ask any questions you may have.